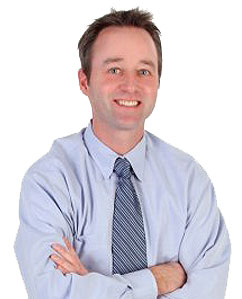 Jim's career in retail began at an early age with the family business – a fireplace and home hardware company. After graduating from college, Jim went home to help expand the business from a small successful operation into a multi-million dollar business and became one of the most recognized and respected store of its kind on Long Island. Jim stimulated new business, purchased products from all over the world, and ran the overall daily operations.
Jim decided it was time to grow and joined a start up firm that imported binoculars, telescopes, and optical products for children. His retail customers included a "who's who" in retail such as Target, Wal-Mart, Radio Shack, Sears, Michael's, Cabelas, Home Shopping Network, Bed, Bath & Beyond, Discovery Channel Stores, Costco, and many others. Jim employed nearly 20 people inside and had dozens of sales reps all over the US, Canada, and Europe. Ultimately, Jim helped expand the company from virtually no significant revenue to a leading brand in the industry that has sold more than 50 million dollars of product since the mid 1990′s. When Jim was ready for a new adventure, he left the company as President and Chief Operating Officer.
Jim decided he was ready for yet a bigger challenge and joined a leading premium incentive company as their National Key Accounts Manager. Jim represented major national brands for this $100 million a year premium incentive firm such as Toshiba, Sony, Nikon, Nautilus, Movado and others. The products were used to create various incentive programs for fortune 1,000 companies around the world.
Jim's experience has reached far and wide working with various products, retailers, manufactures, and factories. He knew it was time to help those that had a product in mind or ready for production. His goal was to teach others the process without unnecessary expense, time and red tape. That is how DeCavi Corp was born.
As the founder of DeCavi Corp, Jim has helped thousands of inventors and start-ups learn how to get their products developed and sold to major retailers. Jim then merged his firm with the renowned Slingshot Product Development Group which employs a team of 35 engineers, designers, and marketing experts who help individual inventors and Fortune 500 firms alike. Both are recognized as leaders in the inventor product development and commercialization arena. Today, Jim continues to broaden his reach into the world of consumer products and has formed DeBetta Enterprises which is a private consultancy that coaches and advises inventors and entrepreneurs on everything from manufacturing to sales and marketing of consumer products. Jim also heads up the Retail Distribution arm of Kevin Harrington's TV Goods corporation which today is fueled by the hit ABC reality show Shark Tank.
Jim teaches inventors how to create sales and marketing strategies, understand the world of licensing, develop a product using CAD design, raising money to fund a business, and locating factories overseas to produce products. Jim is now reaching out to individuals who want to learn how to do it for themselves.
Jim is a Professional Member of the United Inventors Association, a member of the Georgia Inventor's Association, Rocky Mountain Inventors Association, and was the former co-host of the Launch Hour – a popular radio program for inventors and entrepreneurs. He is also the author of The Business of Inventing and has written hundreds of articles for industry publications, newspapers, and websites such as Inventor's Digest, Georgia Magazine, and Entrepreneur Magazine. Jim also appears as a guest speaker for leading trade and consumer organizations, speaks at international conferences, and hosts forum and blog discussions on prominent invention and entrepreneurial websites.